31 Days of Halloween Day 14 – How to Play a Ouija Board
Disclaimer: We are not responsible for any supernatural, paranormal or related consequences that may occur to you or your family or friends while playing a Ouija Board. You take full responsibility for playing.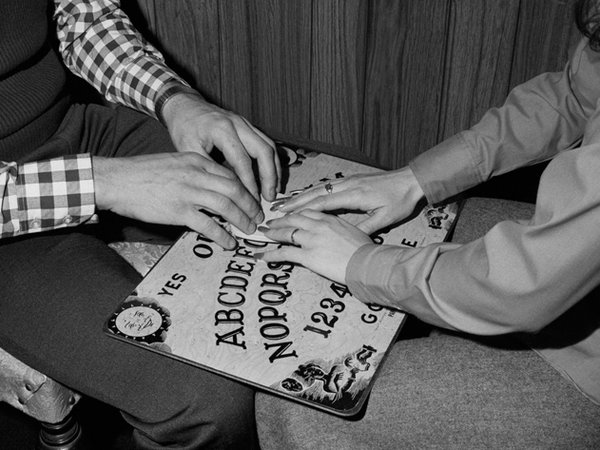 You have seen them in plenty of horror movies and supernatural shows, Ouija Boards. You may even know someone or know someone who knows someone who has played with a Ouija Board. Given this time of year, you may even be wondering if you should try at a game. They are not that difficult to find. Amazon.com carries a variety of Ouija Boards retailing for about $24. You can find the classic board or one with an antiquated, wooden look to it. The classic board has 558 four star customer reviews, many are in jest such as: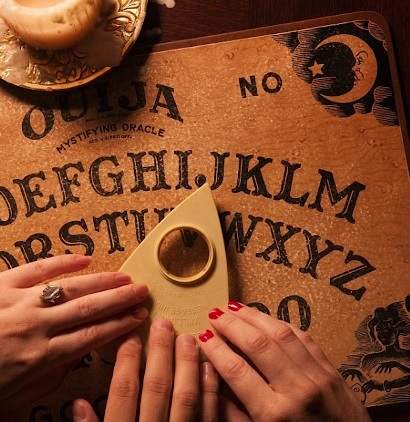 1.0 out of 5 starsevil spirits
By Amazon Customer on November 4, 2015
Size: Glossy Exclusive Paper
Contacted Grandpa and ask him where the money is buried. Dug up a dead cat instead. Stupid evil spirits.
5.0 out of 5 starsFinally made a new friend
By 7elevenHeaven on August 30, 2016
Size: Glossy Exclusive Paper Verified Purchase
Summoned a demon. Afraid to give less than 5 stars and anger it.
5.0 out of 5 starsDespite haunting, looks nice as decoration
By Amazon Customer on November 10, 2015
Size: Glossy Exclusive Paper Verified Purchase
Used it. Now haunted. Barely get any sleep due to paralyzing fear. But at least it worked. And it looks nice on my desk.
But then there are reviews like:
By Lupercalion August 11, 2016
Size: Glossy Exclusive Paper|Verified Purchase
Takes you back. Work well with friends. Just be careful of what comes and try not to upset the dead.
By Jennaon April 16, 2016
Size: Glossy Exclusive Paper|Verified Purchase
I played this game with my friends and it worked! My friend didn't think it would work and disrespected it and then the end lifted up and crushed her thumb. It then began talking about people from our school. We then stopped playing with it and we are still terrified.
By Amazon Customeron April 25, 2016
Size: Glossy Exclusive Paper|Verified Purchase
Didn't do a thing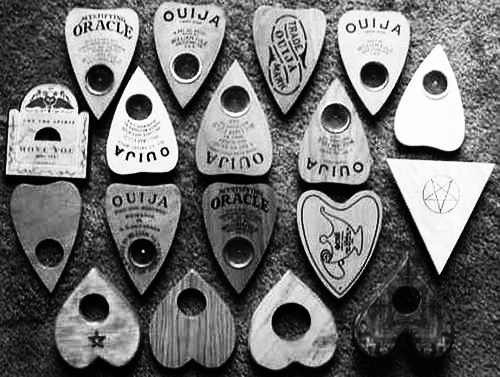 So what is the point of a Ouija Board? What does this thing do anyway?
It's simply a flat board with the printed letters of the alphabet split across in two rows and a numeric row beneath of numbers 0-9. In each corner you'll find one of the following words 'Hello,' 'Goodbye,' 'Yes,' and 'No.' All boards will come with a planchette, a device that is used to guide across the surface.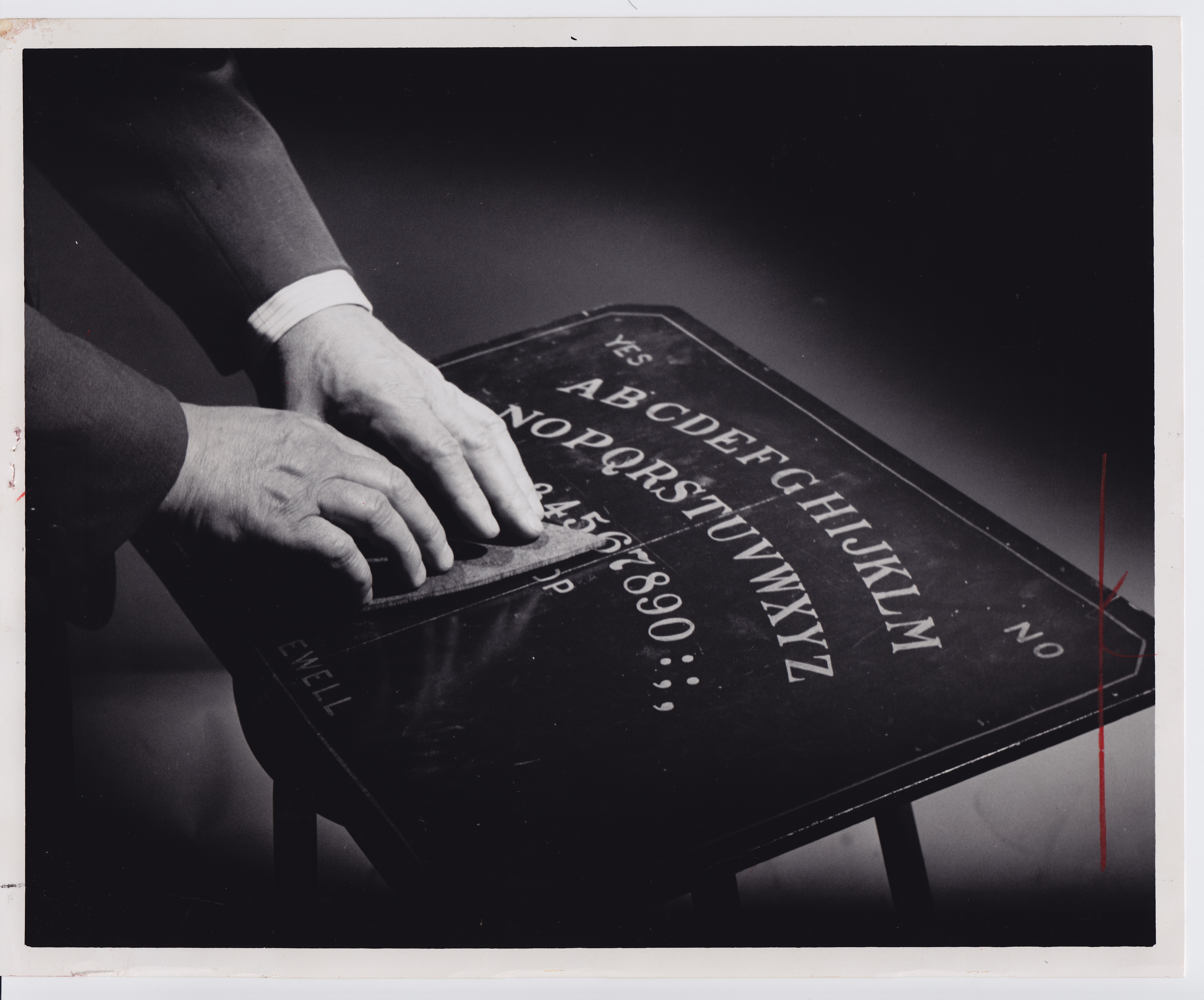 A Ouija board, sometimes called a spirit board, claims that by using it you can make contact with the dead.
Here are the general steps to playing with a spirit board, oh, and there are people who just make spirit boards at home out of whatever material they have around, following the general principle and design.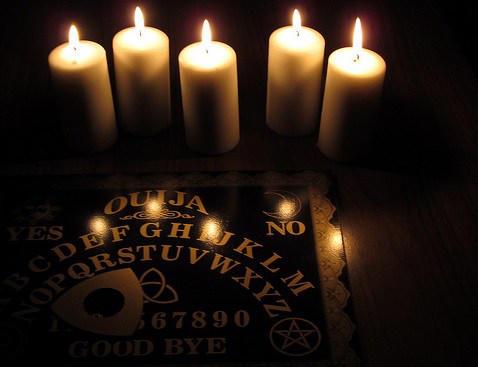 Step 1. Find a quiet space alone or with friends.
Step 2. Remove anything that can distract you. Turn off your phones, television, music, etc. Some people like to dim the lights.
Step 3. Set the board on your lap, or on a table top or flat surface. All players should be within reach.
Step 4. Place two fingers lightly on the planchette, clear your mind and ask your question.
Step 5. All players take turns asking questions. There should be an agreement as to which questions are asked. Wait, and if the planchette moves wait to see what it spells out.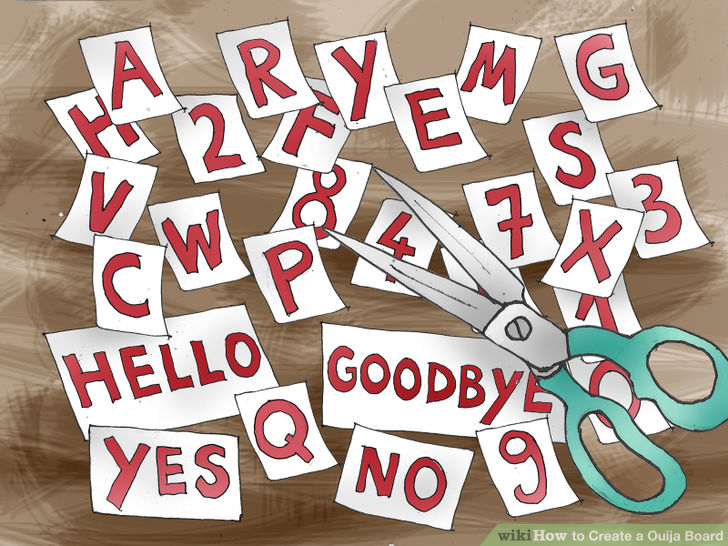 Some additional notes:
Be polite. You never know exactly who you are going to get.
Ask simple questions at first. Closed ended 'yes' or 'no' answer questions may be good at the beginning.
Don't ask for physical signs to happen in your space.
Don't believe everything you are told.
All players should participate asking questions.
If you are in the room and you are not playing you should not be in the room. Everyone in the room should be participating.
Very important, when you are done tell the board goodbye and if it does not move over to the word slowly guide it over 'Goodbye.' You have to close the board. You don't want to leave the portal open.
Let us know on Twitter if you've used a Ouija Board and what your experience was or if you plan to use one. @burialdaybooks
Good luck!
-Gravedigger