31 Days of Halloween Day 7 – Haunted Paintings
We were away for a few days but are back and are trying to get caught up on our 31 Days of Halloween postings. So in order to get caught up we will be posting 7 mini posts today. We hope you enjoy.
Haunted dolls are used often in horror fiction and film. There have been accounts of people claiming that they purchased or were gifted a haunted doll, or discovered that paranormal phenomena revolved around a certain item or object in their house.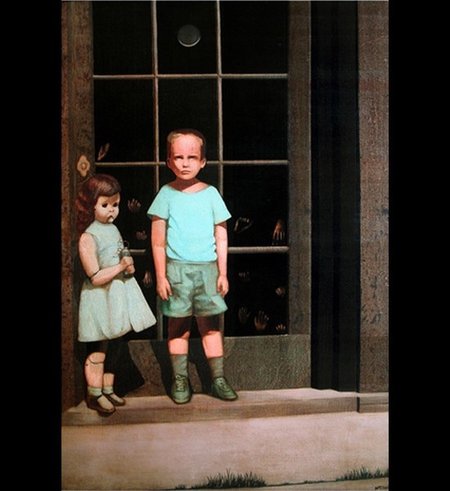 The Hands That Resist Him
There have been accounts of paintings that are so haunted people refuse to keep them in their house. One of them is The Hands That Resist Him by artist Bill Stoneham which was painted in 1974. Stoneham claimed the painting is an adaptation of a photograph taken of him in childhood. It's claimed that several people died shortly after taking ownership of the painting, including a gallery owner.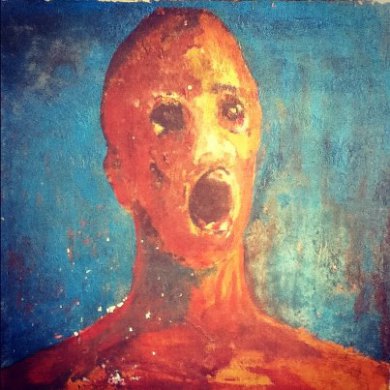 The Anguished Man
This painting is more disturbing than The Hands That Resist Him. The Anguished Man was stored in Sean Robinson's grandmother's attic for 25 years. His grandmother claimed it was haunted by the artist who painted it. It's believed that those reds used in the painting are the artists' own blood. Shortly after painting this it's been reported that the artist committed suicide. Strange noises, doors slamming shut, shadowy figures and violent activity have been reported around this painting. The below video supposedly shows paranormal activity captured around this painting.
Are there any haunted paintings you know about? Let us know at Twitter @burialdaybooks
-Gravedigger