Santa Muerte
Published by Post Mortem Press
Kindle Version – $4.99
Print Version – $15.00
LOTERIA
Macabre Latin American fairy tales come to life in LOTERIA – 54 short stories for each of the Loteria cards!
Kindle Version $2.99
Print Version – $12.99
http://www.loteriathebook.com/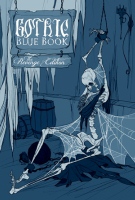 Gothic Blue Book: The Revenge Edition
The second installment in the series that resurrects the Gothic Blue Books of the 18th Century.
Kindle Version $0.99
Print Version $7.00.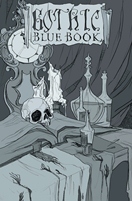 Gothic Blue Books: The Haunted Edition
A collection of short stories and poems resurrect the spirit of the 18th century Gothic Blue Book.
FrightMares