Die Booth, what scares you?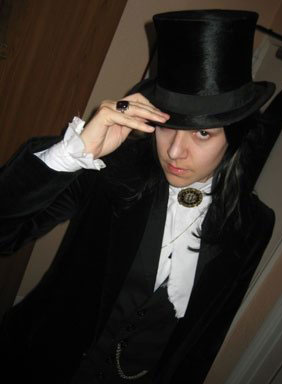 Die Booth, what scares you?
I am afraid of a lot of things, like open doors and closed doors and life. I'm afraid of nuclear war even though it's no longer the 90s. I'm afraid of incarceration, sleep paralysis, airports, and squirrels. I am a little afraid of everything in the world, but I'll tell you this: the only thing that truly terrifies me is the thought of one day being all alone with my own thoughts.
DIE BOOTH lives in Chester, England in a tiny house with four fire-places and enjoys playing violin, drinking tea and exploring dark places. Die's work has been featured in three Cheshire Prize for Literature anthologies and has recently appeared in The Fiction Desk, Litro, For All Eternity from Dark Opus Press and Prime's Bloody Fabulous anthology amongst others. You can also read several of Die's stories in the 2011 anthology Re-Vamp co-edited by L.C. Hu. Forthcoming work is due to appear in The Art of Fairytales edited by Sarah Grant and Die's first novel Spirit Houses will be available in 2013. You can visit Die at http://diebooth.wordpress.com/.