Happy Birthday William Shakespeare!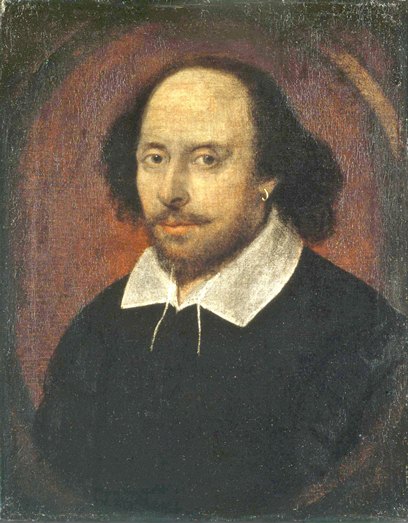 It is believed that on April 23rd, 2014 legendary playwright William Shakespeare turned 450 years old. Raise a glass of ale to dear ol' Bard and give thanks to the father of Viola, Beatrice, Lady Macbeth, Othello, Prospero, Hamlet and hundreds more!
Shakespeare's baptism record state he was born April 26, 1564. In those days, it was typical to have official birth records drafted on the date of the baptism, usually three days after the actual birth. Still, many experts disagree as to the actual date of Shakespeare's birth.
Regardless as to his actual birth date, Shakespeare is the most famous English playwright in history. The complete works of Shakespeare are available for free here at Project Gutenberg. Please enjoy his works and the brilliance of this famous playwright and poet http://www.gutenberg.org/ebooks/100.
Shakespeare rests in the chancel of Holy Trinity Church in his hometown of Stratford Warwickshire. A supposed curse is written on his grave, supposedly written by him. It reads:
Good friend for Jesus sake forbear,
To dig the dust enclosed here.
Blessed be the man that spares these stones,
And cursed be he that moves my bones.
It's believed this curse was written to strike fear into the hearts of grave robbers, who were common at that time, and also anyone seeking to move Shakespeare's remains.
-Gravedigger