Jessica McHugh, what scares you?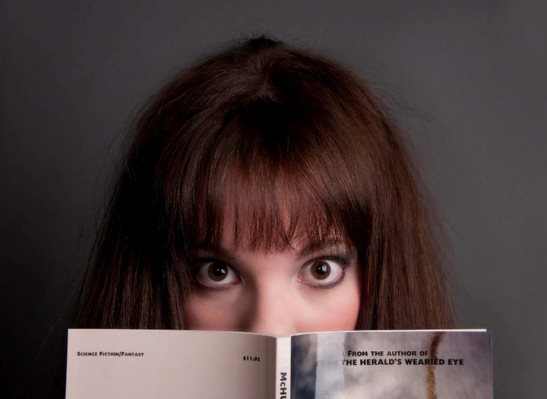 Jessica McHugh, what scares you?
Ever since I was thrown off a bicycle and slid several feet on my face, I've had a fear of facial disfigurement. It was a long time ago, and I hardly have any scars from the incident, but I can't seem to shake that terror (vain as it sounds). Eyes extracted, jaw missing, lips sewn shut–it's a common occurrence in my horror stories, but if I see it in a movie, forget about it; I'm watching the rest of that movie from behind a pillow.
JESSICA MCHUGH
 is an author of speculative fiction spanning the genre from horror and alternate history to young adult. A member of the Horror Writers Association and a 2013 Pulp Ark nominee, she has devoted herself to novels, short stories, poetry, and playwriting. Jessica has had thirteen books published in five years, including her bestseller, "Rabbits in the Garden,"  and the gritty coming-of-age thriller, "PINS." 2014 will see the release of three more novels, including the start to her edgy YA series "The Darla Decker Diaries." More info on her speculations and publications can be found at 
JessicaMcHughBooks.com
.